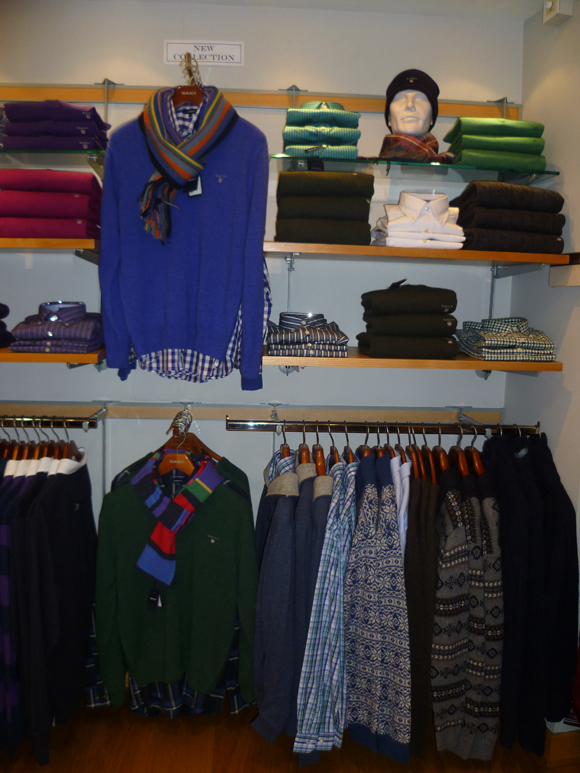 Robert Smart have a wide range of Gant clothes in our York menswear shop.
These include:
GANT SHIRTS, GANT POLO SHIRTS, GANT T-SHIRTS, GANT RUGBY SHIRTS, GANT KNITWEAR, GANT BLAZERS, GANT SHORTS AND SWIMWEAR, GANT KNITWEAR, GANT CHINOS, GANT  TROUSERS, GANT UNDERWEAR, GANT OUTERWEAR
All available at our Low Petergate shop in the heart of York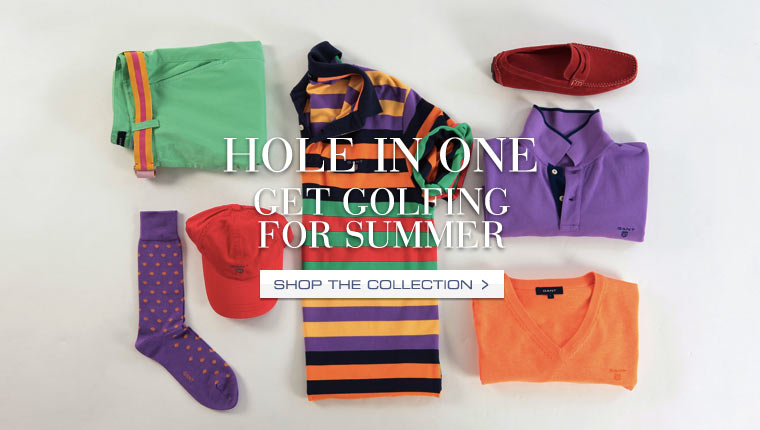 The Gant premium lifestyle brand combines American casualness with European elegance. The company's values are based on its authentic American East Coast heritage, dating back to the launch of the brand in 1949. Since then the brand has been further developed, taking influence from Europe, and is now a truly global brand. Gant offers full ranges of clothing for men, women, and children. In addition, Gant branded watches, footwear, eyewear, fragrances and home furnishings are designed and marketed by licensees.
Gant's history began when Bernard Gant started making shirts in New Haven, USA. He quickly turned his passion for quality and design into the business of making casual sportswear. His sons, Marty and Elliot, later joined the company and retained their father's dedication to garment craftsmanship and attention to detail. Still today, Bernard Gant is the source of inspiration behind Gant's core brand values – integrity, refinement, character, understanding and optimism.
In 1999, Sweden-based Gant AB (at the time named Pyramid Sportswear) acquired the Gant brand from Phillips-Van Heusen Corporation. Back in 1980, Pyramid Sportswear had been given the right to design a collection branded Gant for the Swedish market. Pyramid Sportswear was subsequently given the right to market Gant worldwide, excluding the U.S. market. When the Gant USA business was acquired in 1999, the new owners of the Gant brand were finally given the opportunity to turn Gant into a global brand. In 2006 Gant was quoted on the Stockholm Stock Exchange and in March of 2008, Gant was delisted and bought by Maus Frères – a private Swiss company.
Gant has a history of strong international growth and is today established in over 70 countries through more than 330 Gant stores and a large number of selected premium retailers. In 2002, Gant headed east and entered the Russian market. Launches followed in Japan and China in 2004 and 2005, and during 2006, Gant was also launched in India, South Korea, Canada, Thailand and Brazil. In 2007 Gant was introduced to the markets in Hong Kong, Malaysia and Israel.
[wpsc_products category_id='24' ]