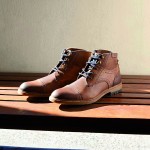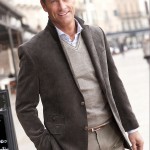 Bugatti Outerwear
Description
Bugatti outerwear available at Robert Smart Menswear York.
JACKETS – INCREASED ENERGY THANKS TO INNOVATIVE KIT
Stylish heat recovery: In the coming season Bugatti at Robert Smart Menswear in York is presenting functional jackets with unique added value: They actually increase performance and well-being. The reason is the new high-performance fabric ENERGEAR™ with its titanium-mineral coating. Set into the lining, it reflects the infra-red radiation (FIRs) generated by the body and makes it available to the wearer in the form of extra energy. This can have a positive effect on the circulation and so also on oxygen intake and level of performance. For hundreds of years, traditional Chinese medicine has made use of this function. bugatti is now using it to produce trend-setting fashion which is particularly comfortable to wear.
Beautifully light and natural: Off-white, beige, greige and green-tinged stone colours are the big thing in terms of colour for sports jackets this summer. Navy is coming ever more to the fore as a strong alternative and new basic colour. Accent colours such as aqua, royal blue, intense pale yellow and yellowish red tones deliver a fresh kick for summer. Keep what's best is the maxim for styling. Bugatti at Robert Smart Menswear in York field jackets and between lengths are absolutely the first choice. Blousons are also in demand. The new sporty parka styles ring the changes. The newcomer has what it takes to become the season's favourite.
Cotton is the top theme in fabrics, but this summer it appears in an innovative and different guise. New production processes give this natural fibre a slight techno effect or a high-quality, masculine look. And carbon-coated cotton fabrics are now available in great colours. But then Bugatti at Robert Smart Menswear in York techno fabrics already have an established place in the best seller-list. Right at the top are wind-proof and breathable Matrix-fabrics in cotton look, closely followed by Shape-memory fabrics.
COATS – Bugatti
Perfect freedom: bugatti is creating a whole host of exciting and stylish possibilities this coming spring with its impressive range of coats for men. The brand is also impressive because of its new generation of innovative ideas and fabrics. Male customers will approve the new-style lining which, thanks to the hi-tech development ENERGEAR™, can improve the performance of the wearer. A titanium-mineral coating on the lining reflects the infra-red radiation which is emitted by the body and thus makes extra energy available to the wearer. This function has been made use of for hundreds of years by practitioners of traditional Chinese medicine.
Purely a matter of shape: The question of style can be answered according to
personal preference, as almost anything goes – from classic through sporty versions, with short stand-up collars, 4-pocket coats in Matrix quality, modern Gore-tex versions with coloured lining laminates to young double-collared versions and stylish trench coats. bugatti still stakes its reputation on perfect fit. The shorter coats in particular have a surprising amount of room for movement. This is made possible by new Flexity technology which uses highly elasticated inserts in the lining.
The motto for fabrics is light and right for summer. This requirement is met equally well by both modern hi-tech fabrics and pure cotton. Shape-memory is as much a part of this as are wind-proof and breathable Matrix styles with a cotton feel. An ultra-light nylon pigmented product features as a highlight in this respect, giving fresh expression particularly to coats with a washed look.
JACKETS – FLEXIBLE RIGHT ACROSS THE BOARD
A jacket from the new Bugatti at Robert Smart Menswear in York summer collection gives a man a distinct advantage. Every model wins points for its comfortable Flexity features. Highly-elasticated inserts in the lining mean ultimate freedom of movement. These jackets with their unique comfort in wear also represent the best in style and performance. Both washed and unwashed versions are equally trendy. The tendency is towards a more groomed appearance, but certain nonchalance is also expected.
Light fabrics such as cotton, linen or seersucker make the jackets light enough for summer. Modest stripes, checks or fresh prints with a high percentage of white keep the look fresh. Sporty jackets in wind-proof and breathable Matrix quality are a welcome alternative to the blouson. 2-button versions with patch or flap pockets set the pace for shape. Sleeve patches are still in, but are less striking.
Innovation is the order of the day
A contract with Gore-Tex, concluded in 1988, saw the beginning of the consistent process of development pursued by bugatti and the Brinkmann Group to this day – incorporating innovative materials into fashionable and functional clothing. Apart from Gore-Tex products, other examples are the Outlast temperature regulation system with its roots in space research. In 2001, bugatti suits incorporating the Fresh Concept withstood the ultimate test with Günther Jauch on a Stern TV programme. 2004 saw the successful launch of clothing featuring nano protection, a new type of stain protection system providing effective protection against oil, dust, dirt and much more. In 2006, a Jacket with inbuilt heating caused a stir. This functional "Active AirCondition" ventilation system concept was persevered with throughout 2007/2008.
Email to a friend