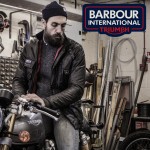 Barbour International Triumph
Eton Shirts
Description
The Eton shirt, now available at Robert Smart Menswear in York  is precisely crafted from some of the world's finest fabrics. Choose from our four different collections to find a shirt that fits your style as well as the occasion.
Collection: innovative business shirts made from 100% premium cotton and developed for carefree and all-day performance.
Unbuttoned: Stylish shirts for all relaxed occasions, whether it's business or weekend casual.
Green: a unique and innovative collection of versatile shirts that will refine your wardrobe and personalize your look.
Evening: Evening shirts that combine classic elegance and contemporary style for life's great celebrations.
Each Eton shirt is made from 45 different parts and sewn with 12 000 stitches
Email to a friend