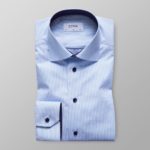 Geox Outerwear
Description
Now available at Robert Smart Menswear in York, Geox's exclusive patent that maintains the ideal temperature favouring breathability and comfort.
THE GARMENT THAT BREATHES
After solving the problem of breathability in rubber-soled shoes, Geox has developed an exclusive line of clothing that ensures maximum breathability, maximum body temperature regulation and maximum comfort.
THE SPACER
Geox patent allows an increased transpiration capability. Harnessing the principle of convection, the warm humid air created by the evaporation of sweat passes through a unique spacer underneath the apparel's padding and it moves upward, exiting through a breathing tape across the shoulders.
Thanks to a revolutionary breathable and waterproof membrane inserted below the breathing tape (which is a band of air-holes at the top of the shoulders) your body breathes more freely.
Email to a friend