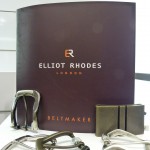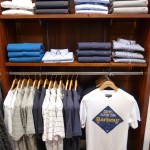 Osvaldo Trucchi
Description
Osvaldo Trucchi shirts are available at Robert Smart Menswear in York.
The Florentine designer Osvaldo Trucchi began his history in the fashion world in the early 1980'ies working in the best-known fashion stores in Florence in that period, Oliver and Gerard, after his graduation at the School of Arts. In those years Florence was a very bright place for new fashion ideas and this surroundings gave Osvaldo the opportunity to really begin his fashion career: the Oliver store launched his own label and Osvaldo was the designer of this men total look who obtained immediately success in the Italian fashion scene of that moment.
At the same time Osvaldo started collaborating for an important communication agency based in Florence and Milan for which he organized the catwalks for many important brands where he learnt an overall vision of the fashion field.
In the early 1990'ies Osvaldo began two new important collaborations which highlighted his quality of designer: the first one was with a florentine leather company working for top level internationals brands and here he had the opportunity to design bags and accessories for the big brands.
The other collaboration he started in the same period was with a small shirts manufacturer and here the challenge was to create a completely brand new collection of men shirts because the company till then only produced for other labels. From now on his path in the fashion design became more definite and he could build his very personal style in what became his real passion: THE SHIRT. Along the years he developed a deep knowledge in fabrics and shirt construction, which are two important points of his activity.
After 18 years of a successful collaboration with this manufacturer, Osvaldo needed to make a step forward with his idea of shirt design and therefore to create a collection to express really his very personal concept.
In 2013 the new brand "Osvaldo Trucchi" born carrying on its inside the long experience.
The opportunity came also thanks to the important fabrics company Albini who sustained Osvaldo in his project and put him in contact with a very important italian shirts manufacturer with 60 years long experience. Taking part to the international fashion show "PITTI UOMO FIRENZE" the brand is growing in the high-end level retailers worldwide.
Now in his eponymous collection Osvaldo Trucchi can express completely his idea of shirt that is shaped around the concept of accurate detail, shirts with very special stylish touch in order to give them a strong and personal identity.
Email to a friend