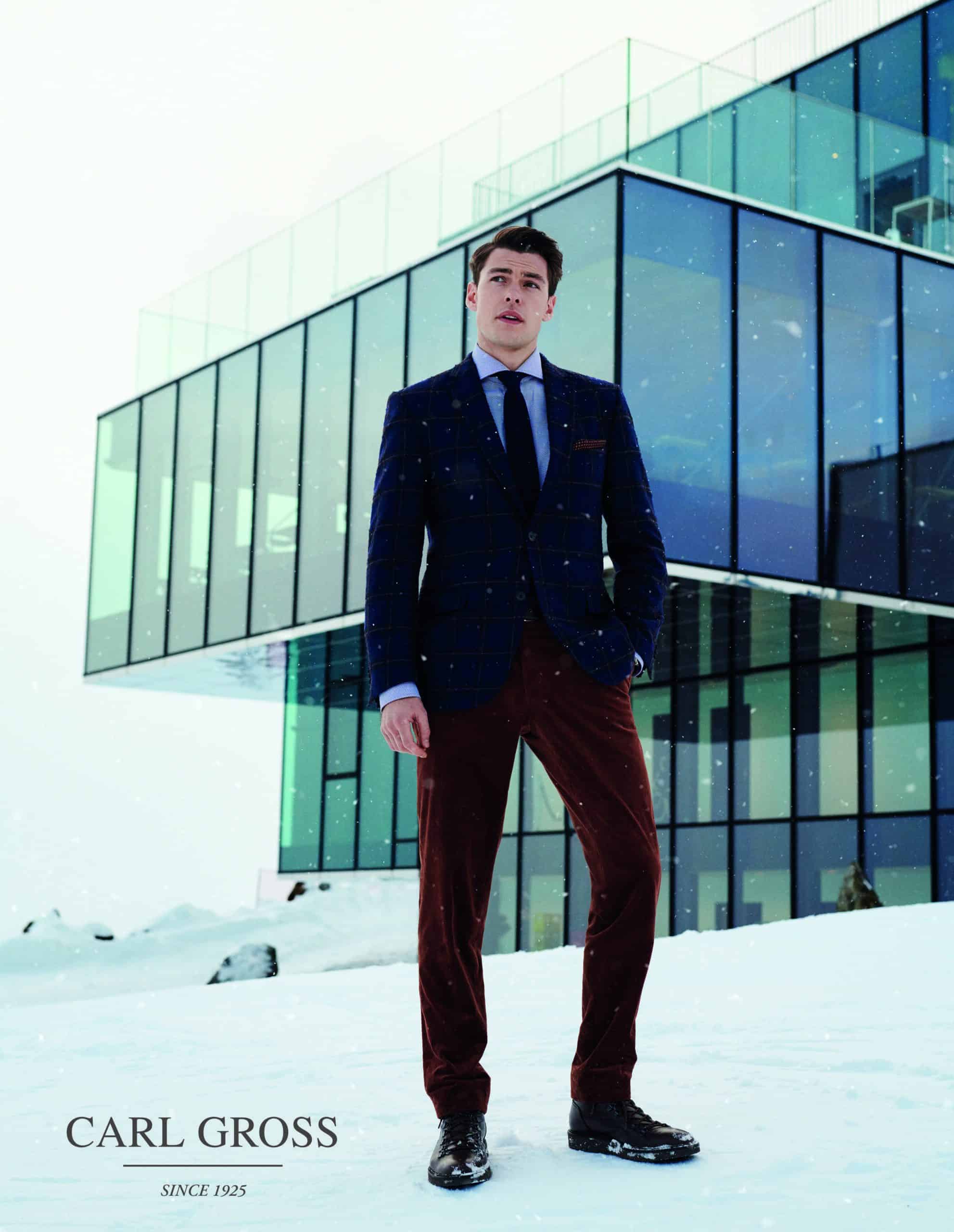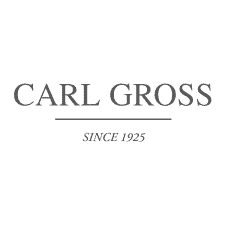 CARL GROSS: sports jackets and suits – from classic to sporty
The Carl Gross brand offers its customers top-quality sports jackets and suits in a collection that ranges from classic-elegant to casual-sporty. Top-quality materials, international zeitgeist, innovative, power and traditional tailoring are combined in the business clothing produced by Carl Gross. The sophisticated modular system at Carl Gross allows for the mix and match of clothing to meet one's own needs and personal taste, giving modern men the freedom to express their own individual style. Regardless of whether a casual or classic business outfit, a Carl Gross sports jacket or suit always fits perfectly and impresses with top-quality workmanship.
Brand philosophy: At Carl Gross, the focus is on quality, which is why the entire collection is produced entirely at a factory in Germany. The designer team is also based locally – in Hersbruck. This allows all steps in the production chain to be carefully attuned to one another. At Carl Gross, product developments and innovations are introduced rapidly and effectively. The exclusive materials used in Carl Gross sports jackets and suits come from Italy and are woven into fine "Super 140" material. This means sports jackets and suits are not only pleasant to wear, but also enable sophisticated looks.
History: A family-run business, Carl Gross has existed since 1925. However, it was first with launch of the modular system in 1996 that the company achieved worldwide fame. Today Carl Gross is the leading provider of modular systems. The Carl Gross production plant in Hersbruck manufactures 450,000 suits and sports jackets every year.
As one of our leading tailoring brands, Robert Smart Menswear stock a large range of Carl Gross suits and jackets. This is also backed up with a comprehensive Stock Service Mix & Match suiting programme which is available throughout the year!
Comments are closed