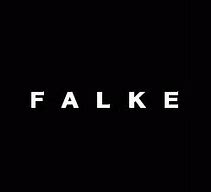 It's the details that distinguish premium products from all others. Since 1895, the Falke family business has stood for fashionable clothing made from high-quality materials, finished with handcrafted perfection and an eye for detail.
Identity
We're daydreamers and we're proud of it. Firmly believing in our visions of modern living and aesthetics, we prefer to make them a public statement instead of hiding behind impersonal anonymity. The perfect design, of course, comes in many different guises– but only one meets our personal preferences. That's why like-minded individuals come together in social environments both large and small where they share specific lifestyles, shopping habits and cultural preferences. We'd probably be exaggerating by calling it elitist thinking, but a touch of ritual behaviour remains undeniable in any tailored environment we experience – which, after all, is what makes it irresistible.
The FALKE scene is made up of multilingual globetrotters, headstrong individuals, curious explorers, fanatical perfectionists, sensitive creative types and incorrigible aesthetes. Their imagery, their interior design and their clothing are visible expressions of their instincts. We feel at home in their midst. We constantly keep them in mind as we pursue the perfect design and the best handcrafted quality. Our friends who share our ethos expect their understanding of aesthetics to be perfectly translated into modern clothing. We make jumpers, bodies, fine tights and legwear whose designs help transform our shared sense of style into a reality with harmonious fabrics and colours. No, you aren't dreaming.
For all people around the world, for whom luxury does not represent excess but rather the liberty of rewarding themselves with the very best.
Philosophy
We have always had a vision of pooling our knowledge of legwear – established and collected throughout the 125-year company history – to create a unique new product line. To this end, we brought together all of our artisans, who not only practise their craft but live it.
We approached experts in their trade, who are able to master complex knitting machines as if they were traditional artisanal tools. They create results that come alive and evoke astonishment and admiration. They collaborate with true craftsmen, who are now a rare breed. These, in turn, are masters in ancient traditions of refining and finishing legwear with their delicate hand-crafting. When machines come up against their limitations, these craftsmen begin putting the finishing touches on their work to create the perfect product.
We sent out scouts who are well-acquainted with the sources of the finest materials, including vicuña, cashmere, camel hair and silk, the best Merino wool, the finest fil d'Ecosse and piuma cottons. These sources are spread across the world. Not only do our scouts know of these sources, they show great respect to the people there who hand-make such fabrics according to ancient traditions.
We called upon our designers, masters of shape, colour, patterns and texture, whose expertise includes the ability to reinterpret the creative element of contemporary fashion, time and time again.
And now we address all of those around the world, for whom luxury does not represent excess but rather the liberty of rewarding themselves with the very best. They do not need luxury. It is enough for them to know that, at least for the time being, it doesn't get better than this. They want to be able to enjoy peaceful, silent moments of luxury time and again, revelling in the pleasure of it.
But something tells us that they will want to share this enjoyment…
Facts & figures
FALKE products are available on all five continents and in more than 60 countries:
Comments are closed