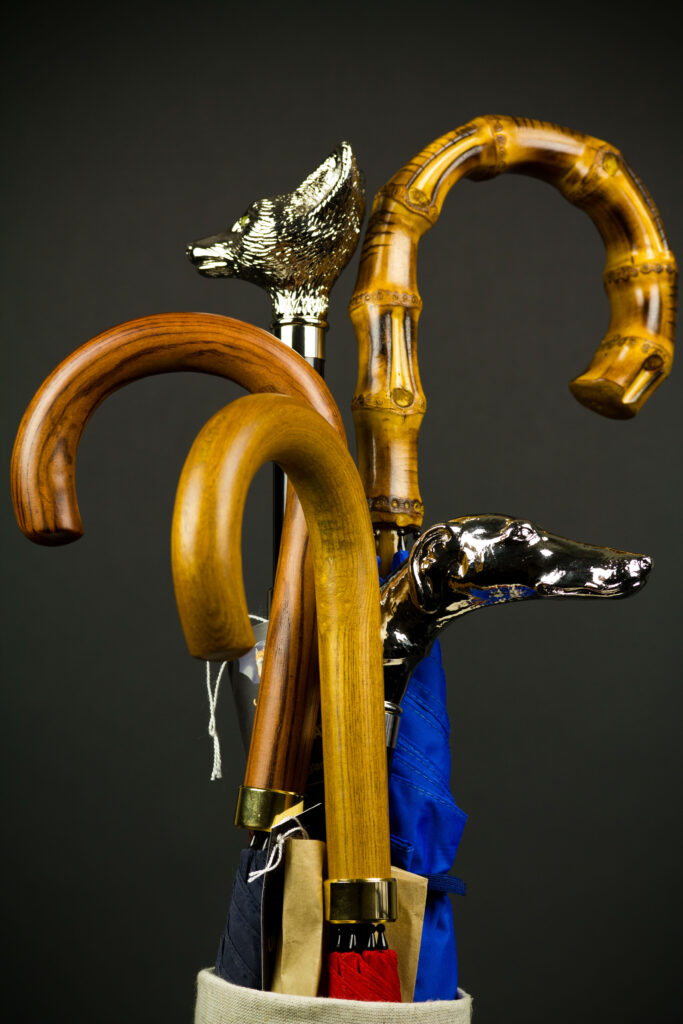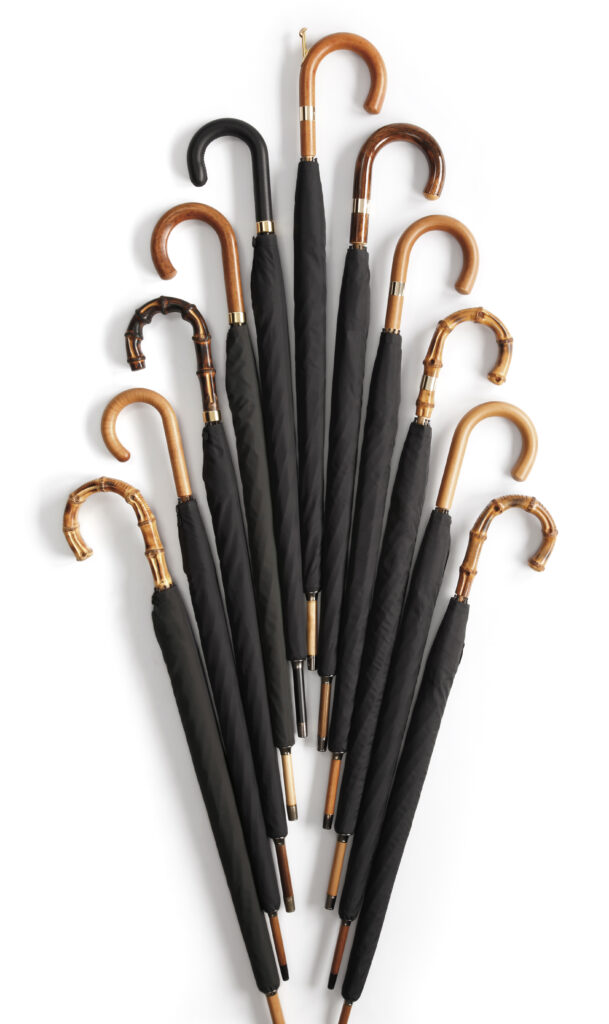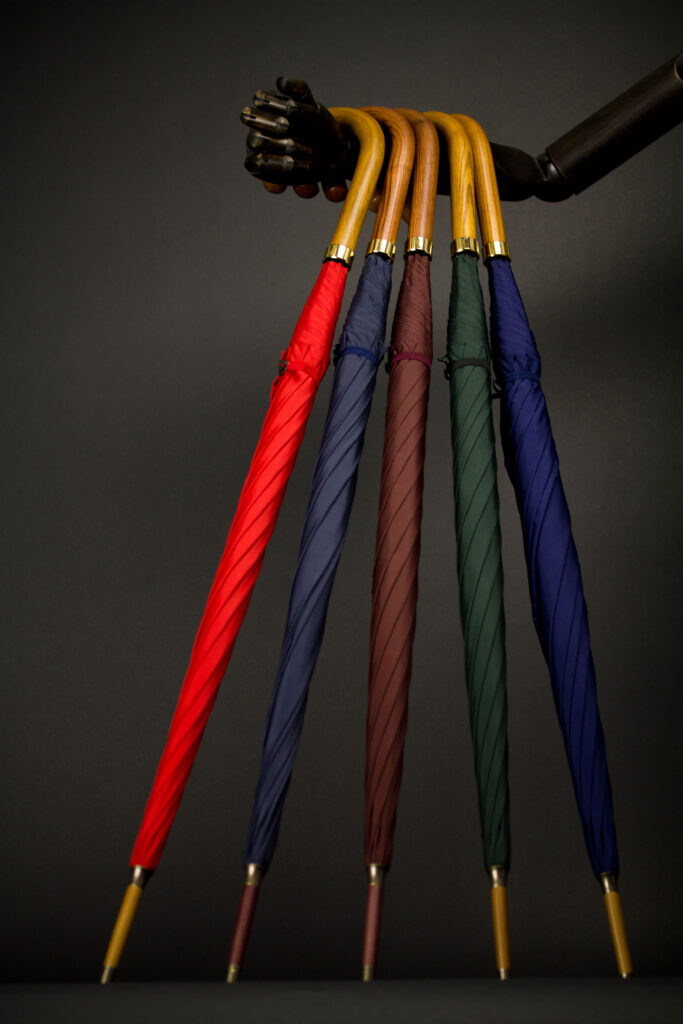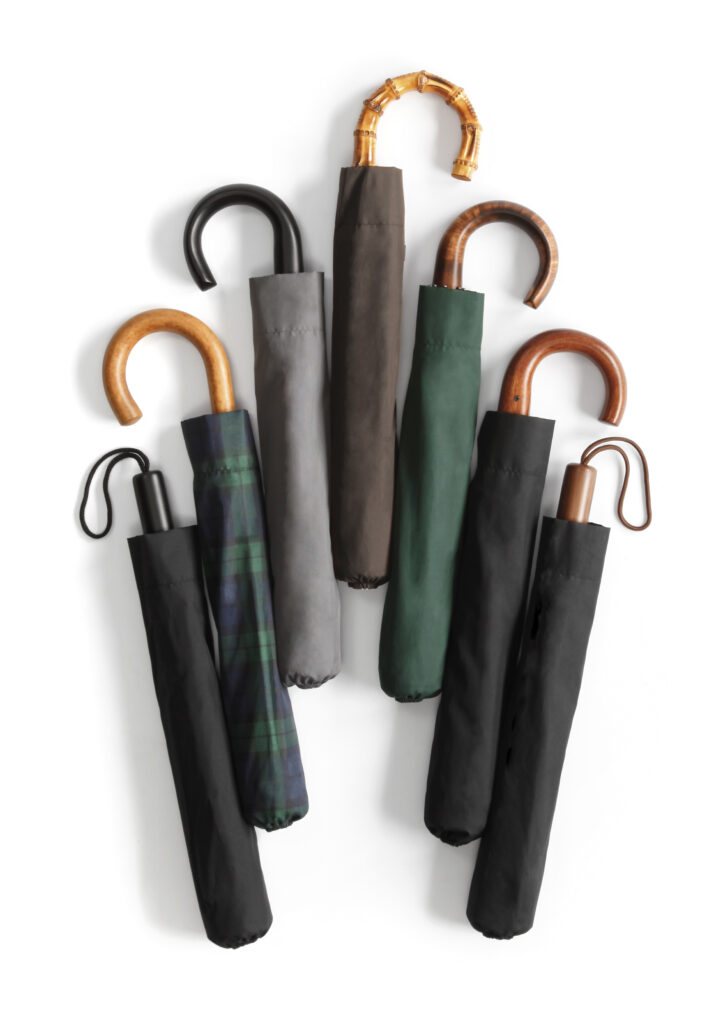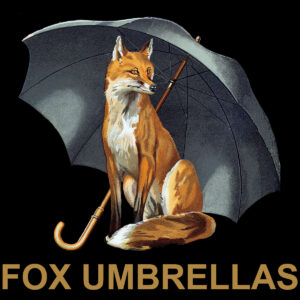 HISTORY

It all started in 1868 during the reign of Queen Victoria. Mr Thomas Fox opened a shop in Fore Street in the City of London (later becoming London Wall after the bombing during World War Two when the roads were rebuilt) making and selling umbrellas. Some 12 years later he sold the shop bearing his name to Samuel Dixon, the grandfather of June Dixon.
Unfortunately we have no records of what happened to Thomas Fox, and some stories say he was a bit of a gambler and owed money to Samuel Dixon and that was how the business came into the hands of the Dixon family.
In the 1880's a major change in the manufacturing process took place with the introduction of the steel umbrella frame invented by Mr Samuel Fox.  Up to this time the umbrella frame was made of whalebone.
Mr Thomas Fox was no relation to Mr Samuel Fox.
It was in 1848 that Samuel Fox, a wire drawer by trade, started to make solid steel ribs in Stocksbridge, Near Sheffield.  The little village of Stocksbridge was practically unheard of at that time.  The nearest railway station was Deepcar, a wayside halt on the old Manchester, Sheffield and Lincolnshire railway, about a mile from the works.
The name Samuel Fox and Company was not known outside a small number of customers in the fish hook and needle industry.  However, he was a master wire drawer and it was this skill in the production of fine quality wire that Fox turned to the production of umbrella ribs.  They were not the first steel ribs; it is believed that these were actually of American manufacture.  But what was certain is that they were the first satisfactory steel ribs.
It has been claimed that a certain Pierre Duchamp of Lyon, France first conceived the idea of making umbrella ribs of light steel tubes, getting his inspiration from the hollow quill of a feather in 1846.
Samuel Fox continued improving and developing his ribs over the next few years when his son William Henry Fox joined the company around 1913 and around this time adopted the trademark 'Paragon'.
The big problem for the English umbrella industry was that the amount of sizes of rib from 16″ to 36″ and making them in 1st, 2nd, and 3rd quality steel meant that most of their output had to be specially hand made. Also, in 1934 the whole trade was faced with growing competition from continental manufacturers and the rising cost of production.  It was at this time that our relationship was formed.  Fox came up with the idea to standardise the frame and only make 18″ to 26″ and that all half sizes, with the exception of 21½", should be eliminated.  They had also developed the new laminated steel rib with the beaded edge.  We then put this through 12 months confidential tests, including making up on every type of fabric available from the cheapest cotton to the best glaze silk.  Cutting covers loose, cutting them tight, rolling the umbrella like corkscrews, rolling them up wet, in fact doing everything with them like a careless user would do.
Satisfied with the results of these tests Fox released the ribs to the trade and within six months it became the firm's sole production line and remained so until they stopped making frames in this country around 2003 and ceased trading in 2008.
After World War I Samuel Dixon's son took over the running of the business which he again expanded and improved the production methods, whilst retaining very high quality merchandise.  During the early 1930's he started exporting to Japan, USA and other overseas markets. 
During World War II the company manufactured flare parachutes which introduced them to the newest of inventions, nylon.  The Dixon family was quick to realise the advantages of nylon instead of silk and became the first to introduce the material into umbrella covers and they were first shown to the general public in the "Britain Can Make It" exhibition at the Victoria & Albert Museum in London, 1946.
During this year, June Dixon came into the business and again introduced new methods of production, but making sure the hand made traditions were retained.
Globally renowned customers are Alfred Dunhill, T M Lewin, Fortnum & Mason, Hackett, Harrods, Turnbull & Asser, Ralph Lauren in the UK, Mitsukoshi, Isetan, Sogo and Tomorrowland in Japan, Paul Stuart, Rain or Shine, Bloomingdale, Barneys in New York and many others all over the world.
We have also supplied to the English and Japanese Royal families, also the late President of the USA J.F. Kennedy.  We also make for film companies, television and stage, notably the John Steed umbrella in the Avengers, all the umbrellas in the film 'Around the World in 80 Days' starring Jackie Chan and the special umbrella for Suzanne Shaw in the TV programme 'Dancing on Ice'.
 In 1980 my father (Ray Garrett) joined the company as Sales Director to help June Dixon run the extended company.  He had been with Austin Reed for some seventeen years as a Senior Manager and had known June and the company for many years.  The premises in London Wall had really become too small for our needs and it was difficult in attracting new staff into the manufacturing due to the cost of travelling. In 1985, we purchased Jones Umbrellas based in Sutton from Frank Fish the owner, whom my father had known and who wanted to retire, but had nobody to run his business.  We took on all his staff and premises and retrained the staff with our own staff.  Luckily a lot of our staff lived in the area and found travelling to Sutton much easier than travelling up to London.  June Dixon lived in Carshalton and our General Manager, Mr Huw Griffith-Jones, lived in Kingston so they both moved to Sutton and my father stayed in London Wall.
In 1990 my father was made Managing Director of T Fox & Co Ltd.  Then in June 1996, June had a very bad fall and she had to have a metal plate fitted in her leg, which restricted her movements, so in 1999 she decided to retire due to ill health. In June 2000, my father purchased the manufacturing division of T Fox & Co Ltd and moved to Sutton.
He had always felt that the company name T Fox & Co Ltd seemed to clash with our trading name of Fox Umbrellas, so in 2003 the company name changed to Fox Umbrellas Ltd to remove some of the confusion and to make the company more easily identifiable.  Also, on 10th July 2003, we re-launched the new name of Fox Umbrella Japan Ltd at the British Embassy in Tokyo.  We now have our own showroom and offices in Tokyo, to look after our Japanese business.
With the development of the company and increased business we found that the Sutton factory was becoming too small, so on 18th April 2006 we moved into our new purpose built factory with showrooms and offices in Shirley, near Croydon in Surrey, so not only can you see the full range of umbrellas and sticks, you can actually see them being made.  For further information on individual and own label requirements, an email, telephone call or, alternatively, a visit to our new factory/showroom will always receive our warm and personal attention.
It was in 2000 my brother (John Garrett) started to work in the factory to learn all the traditional methods of making an umbrella.  Having spent 15 years learning every process he is skilful in the methods that have been passed onto him.  In 2012 John was made Director of Manufacturing and now oversees all the umbrellas being made and continues to apply his craft/expertise to many of the umbrellas that leave the factory.
In September 2013, my father decided to take semi-retirement, moving up to Chairman and appointing me as Managing Director to oversee the day to day running of the company.  It has always been a family passion to keep to the traditional high standards of making umbrellas and to keep it a family run business.   Many of our staff, have been with us many years, Huw Griffith-Jones is now Sales Director and George our Mounter has worked for us for over 53 years!
The process of making Fox Umbrellas has changed very little over the years. To obtain the high quality that we require and our customers have come to expect, it is still necessary to rely on the skill of hand workers rather than machines and today the quality and attention to detail are still the hallmark of a Fox Umbrella.
Fox Umbrellas, with its history and globally renowned reputation for excellence, still exists today albeit with a change of name to Fox Umbrellas Ltd.
Paul Garrett
Managing Director
Fox Umbrellas
Comments are closed