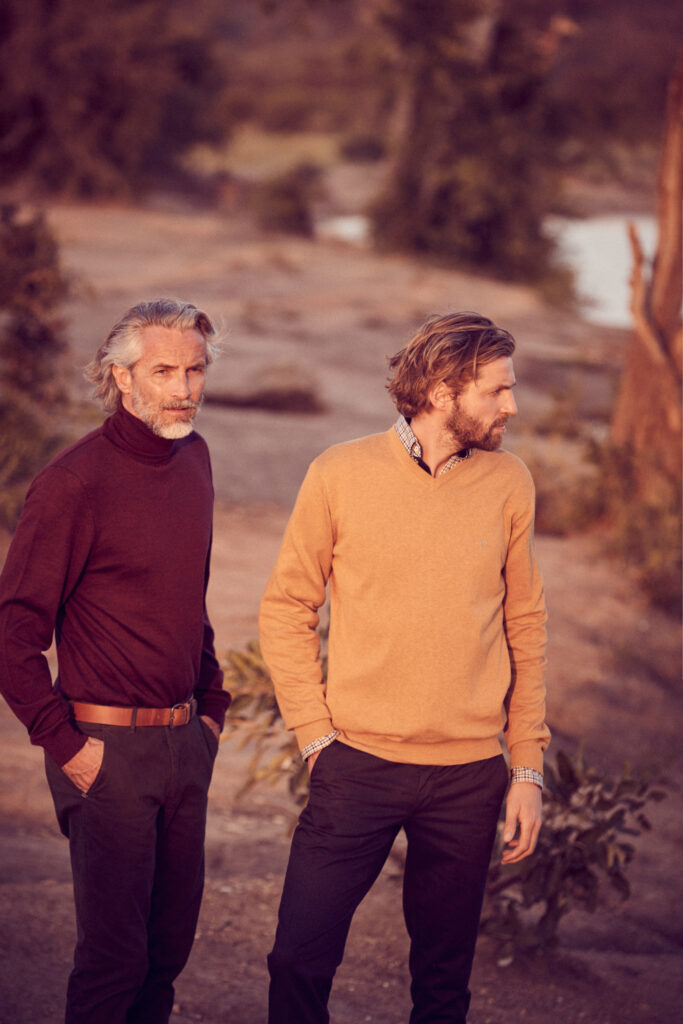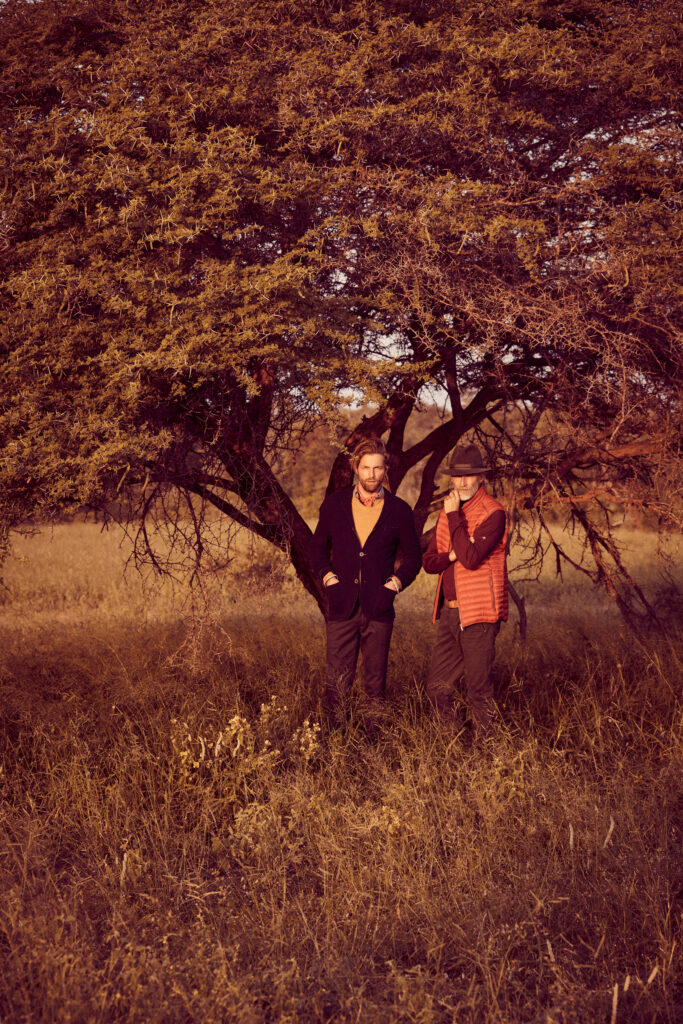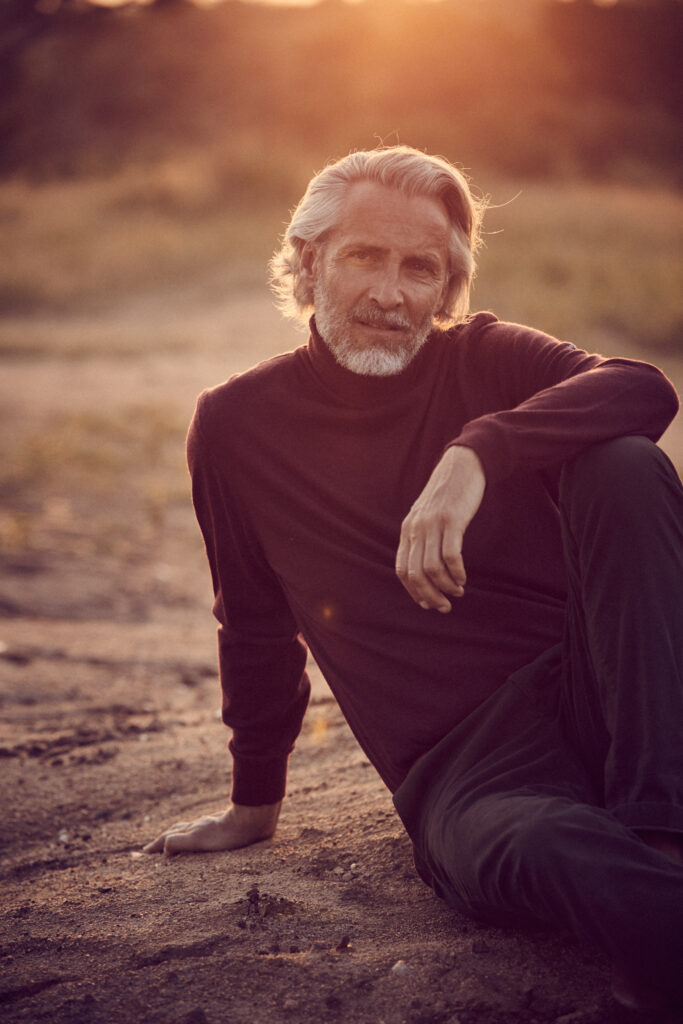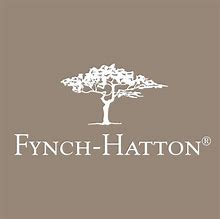 High above the acacia crowns of the Kenyan steppe, the impressive herds of the Serengeti in view – a view for which Denys Finch Hatton climbs as often as possible in his "Gipsy Moth"- double decker. But before the British aristocrat should become a well-known bush pilot, Finch Hatton faces a far-reaching decision: to try to regain lost fortune or break new ground in England – in the unknown African wilderness?
A JOURNEY TO SOUTH AFRICA
Scion of the aristocracy, pupil at the famous Eton College – Denys Finch Hatton's life seems to be in the early 20th century in regulated noble lines. But behind the chic façade, first breaks are emerging, as his ancestors have lost a handsome fortune. The young Denys has the choice: achieve a high school education and marry rich or dare something new.
In 1911, 24-year-old Denys Finch Hatton embarks on a journey to shape his life. He visits relatives in South Africa and is fascinated by the, for him foreign, continent. In the same year his uncle left him a small fortune. Finch Hatton does not think long and travels to today's Kenya to buy a farm there, with no previous knowledge, but with a lot of adventure. From then on, he spends most of his years in Africa, but not as a farmer – he leaves the stationary work to a partner, but as a big game hunter, safari guide, bush pilot and, for what he probably still is best known today, lovers of Karen Blixen.
BEYOND AFRICA IN CAPE TOWN
His relationship with the Danish writer and coffee merchant Karen Blixen inspires the movie "Beyond Africa". In 1985, the film also hits theatres in South Africa in the country that visited Denys Finch Hatton in 1911 and that changed his life.
At this time is the young German Roger Brandts in South Africa. Like Finch Hatton, he is fascinated by the Black Continent – and by the life of the British adventurer, whom he meets through the movie:
"When I was doing a 6-month internship in South Africa in preparation for my study of textile technology in the mid-1980s and when the film "Beyond Africa" was released in theatres, I was tied up. Not only from this wonderful continent, but also from the person Denys Finch Hatton, in the movie played by Robert Redford. A great man who took his liberties and loved the nature and wildness of Africa." – Roger Brandts
IN SEARCH OF THE ADVENTURE
With these impressions in mind, Roger Brandts travels back to Germany. The fascination for Africa and the life of Denys Finch Hatton will not let him go years later. And so in 1998, an idea emerged: to create an own fashion line for men, with influences from South Africa. Honest and relaxed fashion instead of fancy-dress fashion, which would also appeal to Denys Finch Hatton.
"Africa is a great and diverse continent in all areas. On the one hand there is the eternal sun, the infinite sky, the untouched, wild nature and the special interplay of light and colours. With people who despite many problems never lose their laughter "Happy People" and where fashion simply means "back to basics". On the other hand, there was the freedom-loving bon vivant Finch Hatton. He was an adventurer, always looking for the unusual, open to everything. He did what he believed in and is therefore a real inspiration for the brand." – Roger Brandts
WHY FYNCH-HATTON?
The name is quickly found: Fynch-Hatton, in homage to just those Denys Finch Hatton, who impressed with his independence, his love of adventure and his love of freedom. Fast is the business plan, but now it is time to convince buyers and suppliers. Not a simple affair: the competition is high and not everyone shares Brandts' vision. But like Denys Finch Hatton, Roger Brandts, with the help of his initially small team, remains persistent and can not be diverted from his path.
TO MAKE A DIFFERENCE IN THE WHOLE, FREEDOM AND EASY TO MAKE IT
Slowly but steadily, Fynch-Hatton begins to establish himself. And with the range of products, the Fynch Hatton team, which has made Roger Brandt's idea a success, is also growing: the unmistakable fashion brand with umbrella acacia as its logo, the typical tree of the African savanna. Together they work towards one goal: to satisfy the thirst for adventure and the spirit of Denys Finch Hatton. True to Brandt's motto "Doing", the assortment has been growing steadily for 20 years – from knitwear to total look, which means everything that men need to be well-dressed. And not only the products, from shirts to trousers to shoes, are becoming more diverse, but also the locations of the Fynch-Hatton shops. In about 55 countries and in the online shop man can buy clothes from Fynch-Hatton nowadays and that for a fair price, because
"Fynch-Hatton is a brand anyone can afford without sacrificing the quality and style of a premium brand." – Roger Brandts

Going forward, the Fynch Hatton team has set itself the goal of offering its customers stylish, high-quality fashion that suits every situation in life. The ultimate goal here: to remain flexible and honest and as even Denys Finch Hatton have no fear of adventure.
"Freedom, independence and self-determination "that's the spirit that goes with our fashion, we do not want to proselytize or change or influence their personality, it's just an honest brand, a relaxed brand." – Roger Brandts
Fynch-Hatton is a complete lifestyle brand and here at Robert Smart Menswear, we stock everything from outerwear and jackets, through to knitwear, sweatshirts, shirts, jeans, polo shirts, shorts and accessories!
Comments are closed