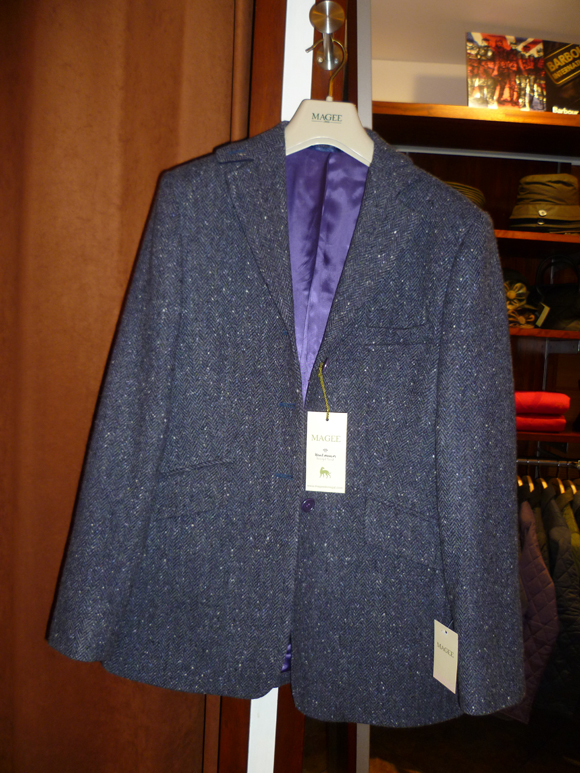 Founded in 1866, Magee at Smart Country York is an Irish company famous worldwide as weavers of high quality natural fibre fabrics and throughout Europe for gentlemen's clothing.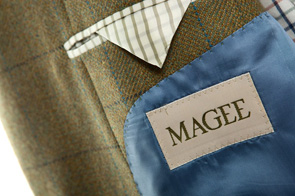 Magee Clothing at Smart Country York makes a wide range of fantastic tweeds – excellent tailoring and a sophisticated way with colour are the hallmarks. The Magee collection include suits, jackets, trousers and coats for casual, business and outdoor wear.
Magee at Smart Country York recognised the need to introduce even more colour and design into its cloths. To achieve this the use of technically advanced power looms was introduced in 1970 but handweaving has still been retained up to the present day.
Magee at Smart Country York interprets the seasonal trends and brings quality classics with a twist.
Key fabrics are finest cool wools and light ice touch cottons. Stripes, vibrant multi-coloured checks along with subtle pick & pick, panama/twill weaves & hop-sack looks.
Seasonal spirit is incarnated in our colourful, lighter weight, elegant fabrics.
Magee 100% cotton corduroy trousers at Smart Country York are a great weight – ideal for cooler days or when you want to jazz up your look! They match perfectly with our range of tweed jackets
Magee at Smart Country York are very hard wearing, soft to handle and warm. Have a look at the fantastic colour selection available – you are sure to brighten up any dull party this season.