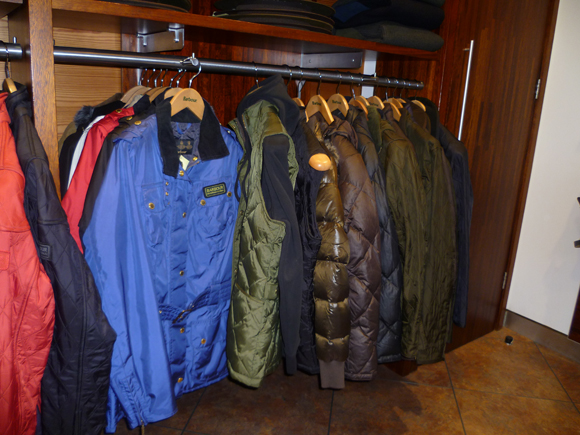 Barbour at Smart Country York is a British clothing manufacturer and importer, founded in South Shields, best known for making waterproof and outdoor clothing. The company is noted for its hard-wearing outdoor clothing, in particular the Barbour jacket at Smart Country York which has become a benchmark for waxed jackets.
The company was founded in 1894 by John Barbour, from Galloway, Scotland, who began selling oilskins in the port of South Shields. It currently holds royal warrants to supply "waterproof and protective clothing" to HM Queen Elizabeth II, HRH The Duke of Edinburgh, and HRH The Prince of Wales.
In addition to its waxed and quilted jackets at Smart Country York, the company produces sweaters, moleskin clothing, corduroy clothing, and tattersall shirts. It has also entered the "waterproof-breathable" market with own type waterproof liners, cordura external fabric and polar fleece sweaters. Some Barbour products at Smart Country York contain outdoor-orientated features such as snug-fitting collars, "storm cuffs", waterproof pockets with drainage holes and wide "game" pockets. In recent years the company has tried to modernize its range towards a younger image, while maintaining the traditional countryside range. Since 2004, Lord James Percy, younger brother of theDuke of Northumberland, has been involved in the design and marketing of the company's shooting clothing.
Some customers at Smart Country York keep Barbour waxed jackets for years, sometimes decades. Among such people, the wear-and-tear on the garment can be addressed by Barbour's repair service, which patches and reinforces jackets.
The mainstay wax-cotton jackets at Smart Country York continue to be made in Britain. Smart Country have a huge range of Barbour clothing in our York store.
[wpsc_products category_id='20' ]